Net Core Genesis Software Production Automation
Net Core Genesis Software Production Automation
It is a development automation tool that produces all kinds of software needs in the form of open code with frontend and services (backend) and completes the developments that take months on a day-by-day basis. Banking & Finance,
Blockchain
, Low-Code Framework, Rapid Application Development Platform, It is built on the experience of Major System Design and Enhancements. Software Production Automation; Considering that it is necessary to collect our adaptation experience in an automation package, we provide solutions to the following elements in order to deliver sustainable and scalable projects independent of individuals for software companies that make many different qualified tailor-made projects.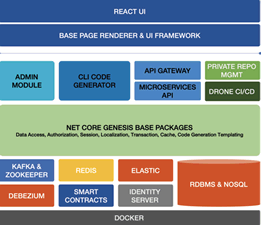 ❖ Compliance with corporate systems
❖ Scalability and
Reportable
❖ Performance (Speed, Load)
❖ Independence from platform, operating system, database, etc.
❖ Learning / teaching speed
❖ Ease of finding resources and employment
❖ Licensing costs
❖ Open source
❖ Vision
Click for the presentation.
What problems does Net Core provide solutions to with Genesis?
❖ Who want to change the technical / software infrastructure,
❖ Wanting to adapt to current technology, libraries and tools,
❖ Want to standardize software development within the team,
❖ Want to minimize the projects because 70% or more of my projects consist of standard CRUD screens / processes,
❖ By moving your products to the cloud
business process
Who want to change its structure, licensing and service model,
❖ Who wants to switch to microservices architecture,
❖ Wishing to comply with global standards in areas such as Security, Authorization, API,
❖ Who want to create and implement an API layer very quickly,
❖ Frontenders in the team who want to develop both web and mobile apps,
❖ Wanting to develop and implement products very quickly,
❖ Who want to use React JS and React Native on the front faces of your project because they are very common,
❖ Want to make your deployments automatically, not manually, and thus to release new versions faster with your customers,
❖ Want to keep up with the demands of business units,
❖ If my team and especially experienced staff are constantly changing, do not want to be so dependent on them,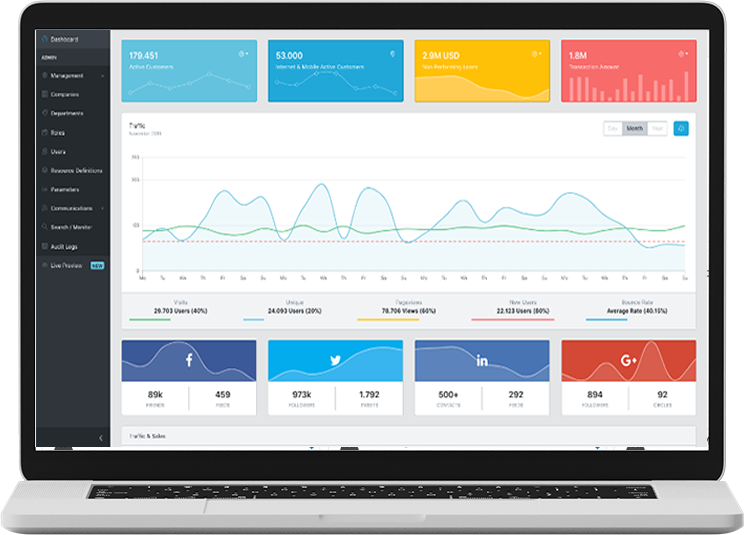 Potential Sectors:
Start-ups, Software Houses, Software Companies Making Special Software, Freelance software developers, Agencies, companies that make IT and Project transformation, Technopark, Technology Transfer Offices (TTO), Incubation centers, Software teams in general.
References :
DCBank of Canada, Colin's,IBB(White Table),Azerbaijani Group Company, Azerbaijani Group Company cybernet.az, ContactWise.io, Poldy HR Software,Checklas Tire Inc.