Corporate Social Communication Network Software
It is a special software specially designed for Companies, Educational Institutions, Dealer Networks and Holdings, generally hosted on corporate-specific servers, and published under a single source where the information requested to the company is broadcast.
By creating a common platform for businesses that have a dispersed structure and a large number of employees, all the information requested is made available for common use and offered to the service of various users.
In this way, the internal communication of the company increases, saves time for the company, and increases the productivity of the employees.
In your institution;
❖ An interactive work environment,
❖ E-mail traffic reduction,
❖ Establishing bonds among the employees of the institution,
❖ In-house communication to become fast and effective,
❖ By increasing the efficiency of the institution,
to information
to be reached quickly,
❖ All employees are informed of the latest developments from a single source,
❖ Employees to comment on the content and provide opinions,
❖
Business processes
continuation without interruption,
❖ You can ensure that up-to-date information is provided in a short time.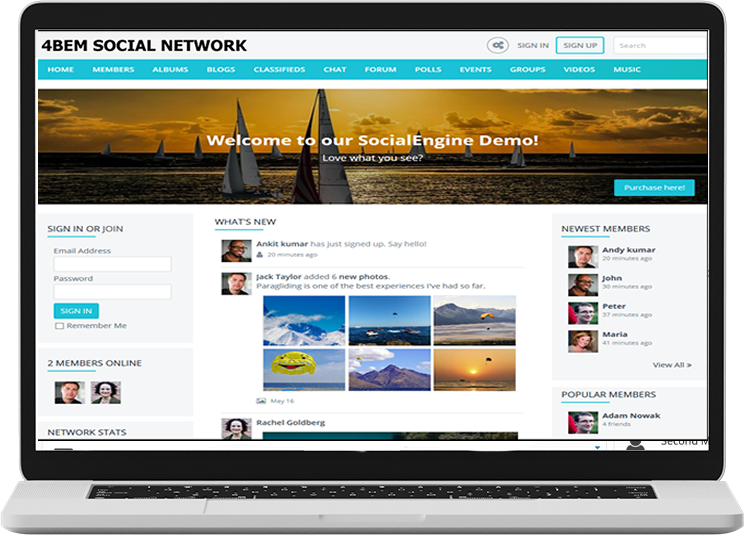 You can also organize events on weekends and share their pictures from this environment, as in social networks.
File and Document Sharing
, You can determine who can access which documents with features such as management. You can choose the employee of the month and prepare trainings for your staff.
Performance Measurements
providing,
Reports of All Processes
You can take.
All to you and
With Corporate Social Communication Network Special for Your Institution
You can turn your work process into fun with your staff.
Click for presentation.
Corporate Social Networking Software Advantages
❖ You can use all the embedded software belonging to the institution in the system.
❖ Corporate memory
❖ Instantly, with mass communication; save labor, money and time
❖ Increase motivation and loyalty within the community or organization
❖ Keep your community moving together and in sync
❖ Deliver your announcements to all members instantly
❖ Help your managers make the right decisions with the advantage of fast and transparent information.
Potential Sectors
Holdings, University and Educational Institutions, Manufacturers with Factory and Dealer network.
References :
İBB Kültür İstanbul, NGIM Holding, Acıbadem Holding, Anadolu Hastaneleri, Ümraniye Göz Grup