"Customized Solutions"
Our company, software production and besides the saleInformation Technologies and Internet Technologies All kinds of problems related to, brings special solutions for you and your institution.
Organizations in the industry package programs, In cases where it does not address them, special software they apply.

As 4BEM, our approach is to analyze the working systems of our customers andwith specific software to make their work easier.
When you cannot find a program that fully meets your needs in the market, we bring you together with customized solutions.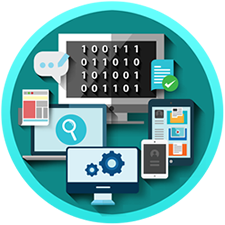 Application Development Services:
• Framework Architecture
• Blockchain Consulting and Development
• Business Intelligence / Big Data,
• Artificial intelligence
• UI / UX Design
• Business and System Analysis
• Backend Development
• Frontend Development
• Game Design and Development
• Automation Software and Industry 4.0 / IOT
• Mobile Application Development
• Business, System and Test Analyst
• Software Test Process (STLC)